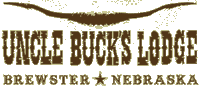 Corporate Meetings




If your colleagues or club members are looking to regroup or reenergize or just get a change of scene, Uncle Buck's is the perfect place to "get away from it all." Whether you are planning an afternoon meeting for your local club or a three-day retreat for your business or organization, Uncle Buck's Lodge is a popular destination for meetings, conferences and banquets.

Communication and audio/visual equipment is available. Uncle Buck's is also a great place for family reunions, weddings, dances and alumni gatherings. Let us know the needs of your group or organization and we will be happy to oblige!




Photo Gallery

Click on the icons bellow for larger format.