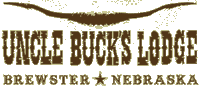 Location




Uncle Buck's is located in the heart of the Nebraska Sandhills, a unique geographic region of wind-sculpted dunes. Like a rolling sea these grassy dunes rise and fall in great swells-some as high as 300 feet-in an undulating vastness that covers 20,000 square miles of the Great Plains. It is the largest area of windblown sand dunes in the Western Hemisphere.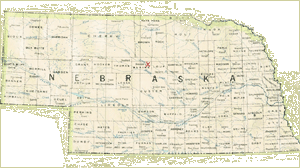 These dunes are the lifeblood of grazing ranches like Uncle Buck's and of diverse and unique animal and plant species. Known as a "hunter's paradise" since the early settlement days, the Sandhills region is crossed by rivers and streams and is dotted by more than a hundred lakes fed by the enormous Ogallala Aquifer. It is region of pure water, clean air and outdoor spaces as wide open as our Sandhills hospitality.




How to come here?


Click on the icon to download the driving directions to Brewster, Nebraska.


Want to fly in here?


Click on the icon to download the information about Ainswort airport.